Altrimex After sales
Consisting of a technical back-office & field service. For installation, failure interventions, maintenance and training of your operators.
Service rates 2023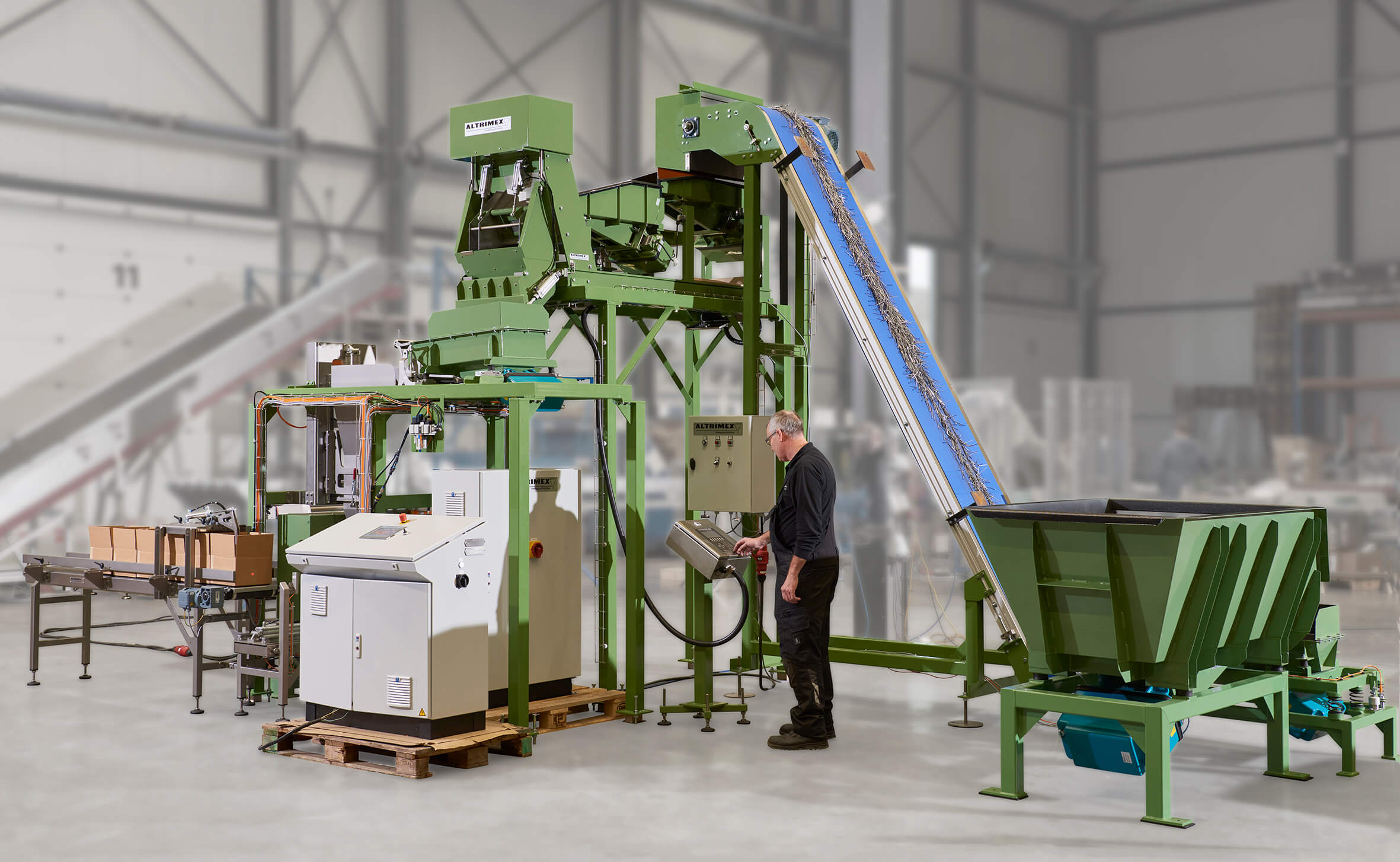 The introduction to our After sales department begins with the installation of the machine(s). Our technicians take care of the construction, training and easy introduction and use. At the time of delivery the maintenance schedule is set up with you right away, and clear agreements are made regarding which (periodic) maintenance activities will be carried out by Altrimex and which ones by your own people. In this way, we proactively prevent interruptions and defects together and we keep the line in excellent condition.
After sales is responsible for:
Installation, commissioning and training
Our technicians take care of the construction and installation of your machine. Together with you they take the line into use and train the operators.
Malfunction teleservice
Altrimex offers the teleservice for rapid processing of a technical malfunction – 24 hours a day if desired. You have direct contact with one of our specialized technicians to get your packaging line operational again as soon as possible.
Online IT service
Depending on your packaging machine, it is possible to check your machine remotely by means of a data connection and to correct any faults.
Service on site
Altrimex offers you various forms of service contracts. Depending on the type of contract and your location, it is possible to have a service technician in your company the same day, minimizing your downtime and production loss.
Direct delivery of spare parts
Altrimex After sales supplies the spare parts from the central warehouse in Helmond (the Netherlands). In eighty percent of the cases, these can be delivered within Europe within 24 hours or within three working days (excluding customs) outside Europe. In addition to the delivery of spare parts on request, a standard recommended spare parts package is available for each machine.
Periodic maintenance
Periodic maintenance is vital for your packaging line. During the installation, the recommended maintenance schedule will be reviewed.
Optimization and revision
By ensuring that your packaging line and operating system are always up-to-date, downtime is prevented, efficiency is guaranteed and the service life of the equipment is extended. This way you get the maximum return on your investment. If optimization is no longer sufficient, revision work, partly thanks to the modular structure of our lines, can give your machine line a second life.