Linear weighers
For hardware and piece goods from 10 gram to 25 kg. Extremely solid design and construction, very accurate and speeds up to 12 weighings per minute.
Complete solutions for hardware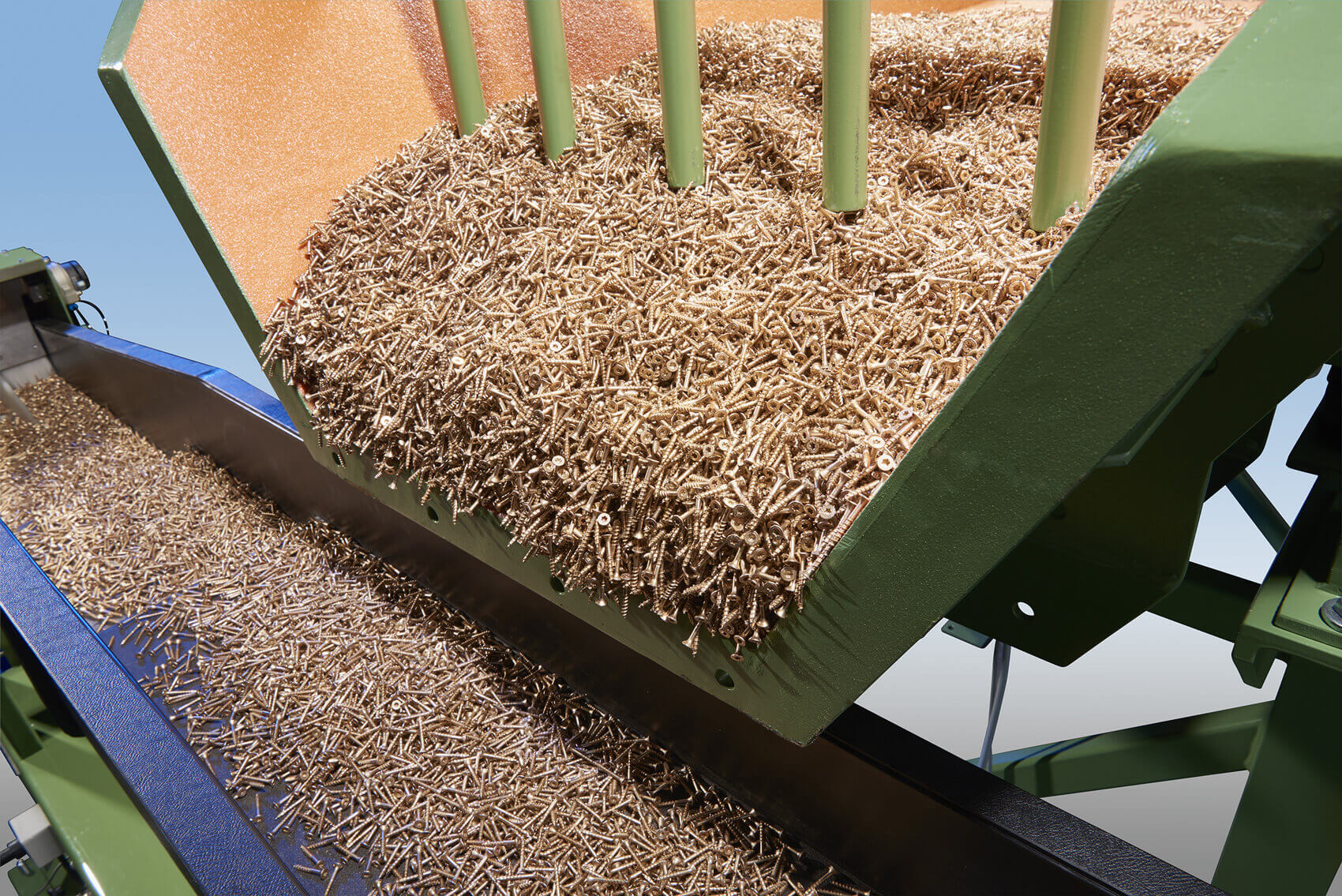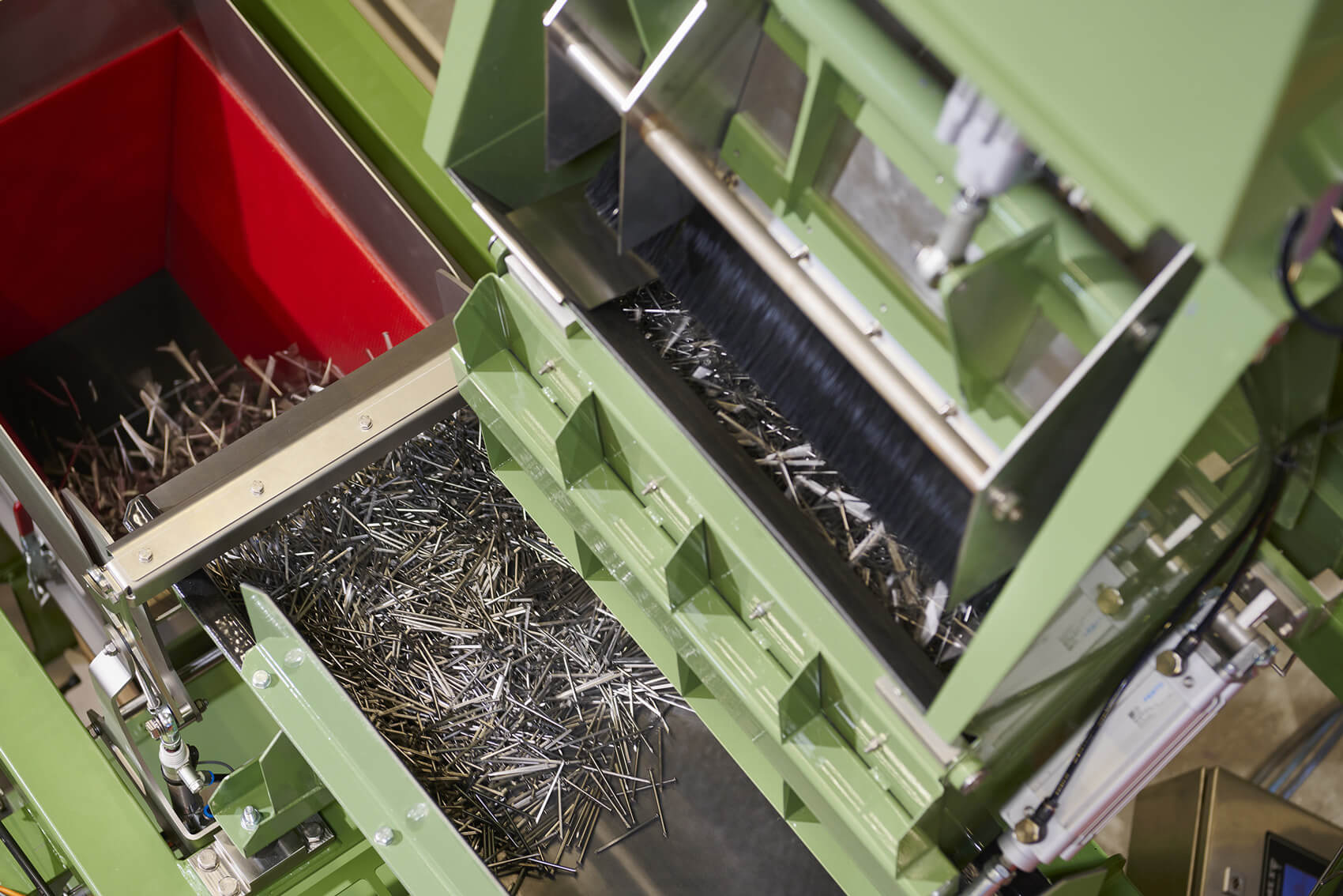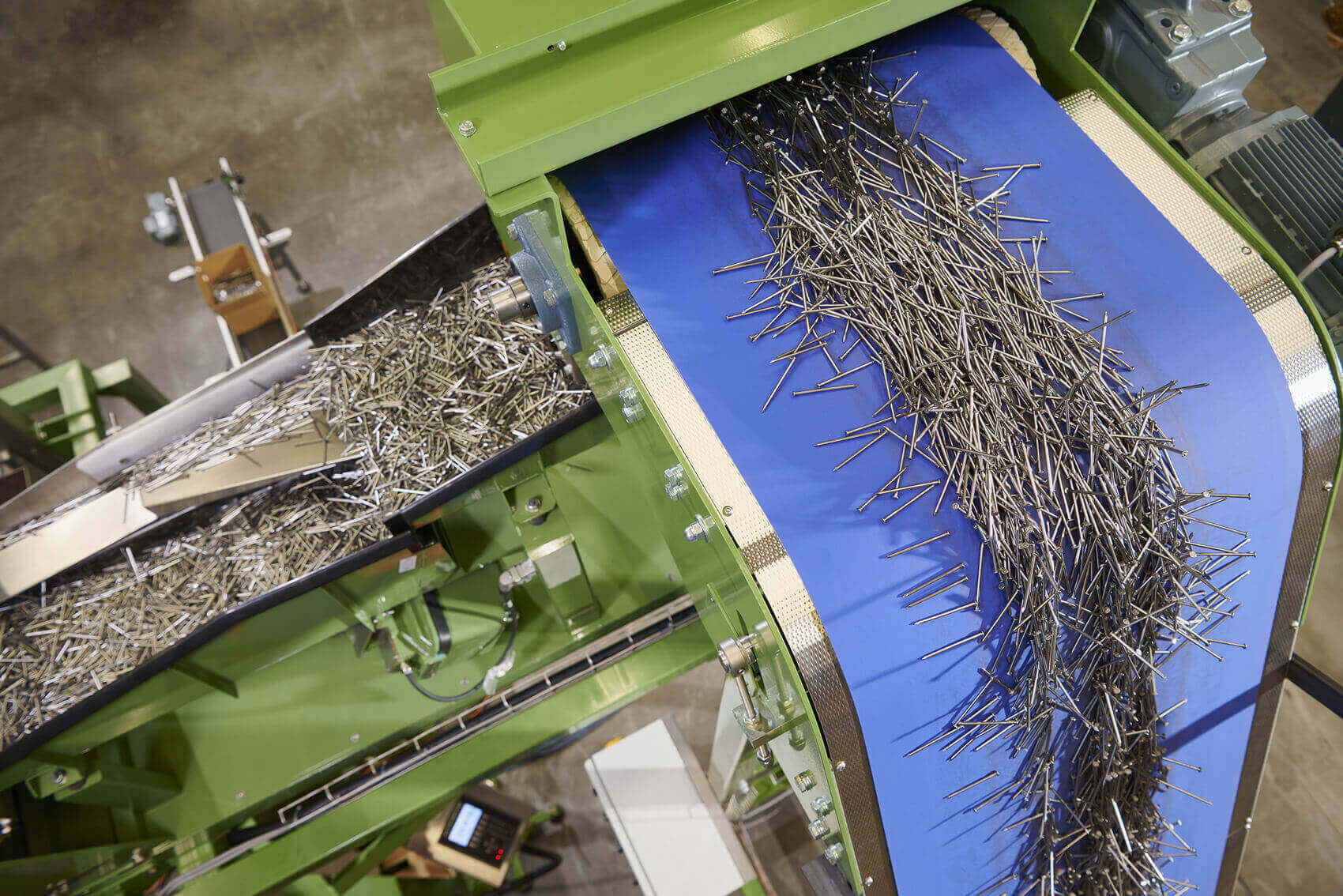 Linear weigher
Altrimex has various linear weighers available for weighing and counting hardware and bulk goods. The most important characteristics of this machine include:
◾  Extremely solid design and construction;
◾  Accurate and speeds up to 12 weightings per minute;
◾  All applied contact parts are specially designed for processing hardware;
◾  Easy operation;
◾  Short conversion times can be guaranteed by simple conversion, making it very suitable for processing smaller batches;
◾  Easy to expand from semi to fully automatic packaging system;
◾  Minimal maintenance costs due to the use of robust materials.
For whom is the linear weigher suitable?
Our linear weighing machines are particularly suitable for customers who want to package hardware in small production quantities. If you want to pack at a higher speed, we advise you to choose our multihead systems. In addition to processing hardware, our linear weighers are also suitable for general cargo, especially for the chemical or food industry. Altrimex can offer you a specific solution for each product, taking into account the processing properties and required hygiene standards.
Our range of linear weighers

How does our linear weigher work?
The products are automatically fed from the feed hopper to the feed vibrating chute. The products are then automatically transported to the bulk and fine tray, which are placed in a linear arrangement. For the best possible operation, it is essential that the products in the vibrating trays are properly separated and that they are constantly supplied. To guarantee this, the vibrating trays are equipped with automatic pre-weighing systems with which the product level can be accurately adjusted.
Both shut-off valves are located at the end of the bulk and fine tray: the bulk and fine valve. This will stop the flow of the product to the weighing section. During the weighing cycle, the speed of the vibrating trays is automatically adjusted downwards. The bulk and fine valves are then closed independently of each other. The target weight has been reached after closing the fine valve. Thanks to the automatic self-learn mode of our weigher, you are assured of the most optimal speed and accuracy. This also regulates the automatic post-dosing so that the cycle time remains as minimal as possible.
Product separation in the vibrating tray
Automatic pre-weighing system
From stand-alone weighing machine to automatic packaging line
Where a semi-automatic solution with a stand-alone linear weigher is the perfect solution for a starting packaging demand, with increasing production there is the possibility to easily expand this to a fully automatic packaging line. This can be done by adding:
◾  Automatic supply and discharge systems
◾  Paralleling magnets
◾  Check weighers
◾  Labelling systems
◾  Carton erecting and closing systems
◾  Automatic palletizers
As you can see, investing in an Altrimex system is a responsible investment for the future.
More information? 
Do you want to know if a linear weigher is suitable for your particular product and situation? Then contact us today and ask for Twan van Gaal.